Nabih Youssef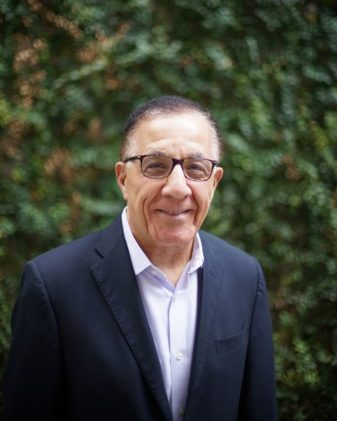 Chairman
Los Angeles, CA
About
Education
Licenses
Selected Technical Papers
Selected Teaching
Selected Awards
Selected Professional Activities
About
Nabih Youssef founded the firm, Nabih Youssef Structural Engineers (NYA), an internationally recognized structural engineering firm with offices in Los Angeles, Irvine, and San Francisco, in 1989.
Mr. Youssef is a registered Civil and Structural Engineer and is a recognized expert in seismic design. He is one of the world's leaders in the field of earthquake engineering, development of standards and innovative concepts.
Mr. Youssef has been a leader for the concept of Performance Based Design, base isolation, and the use of steel plate shear-walls in areas of high seismic risk. Nabih's dedication to his work and collaboration with peers are leading aspects of his character.
Mr. Youssef chaired the Seismic Safety Committee for the Governor's California Building Standards Commission and the City of Los Angeles' Mayor's Blue Ribbon Seismic Hazard Reduction Committee, has written numerous technical papers, and taught classes at multiple Universities. Additionally, he currently serves on the University of California Seismic Advisory Board.
Education
- Post Graduate/Diploma in Earthquake Engineering - UCLA
- M.S. Structural Engineering, California State University, Los Angeles
Licenses
- S.E. – Arizona, California, Nevada, Washington
- P.E. – California, Hawaii, Nevada, New Jersey, New York, Ohio, Oklahoma, Oregon, Texas
Selected Technical Papers
- Los Angeles Tall Building Structural Design Council: "Designing for Resiliency Long Beach Civic Center 2016
- Steel Tips – Thin Steel Plate Shear Walls: Performance Based Design 2011
- 55 Story Tower Using Unstiffened Thin Steel Plates 2009
- The Structural Design of Tall and Special Buildings; Concrete Shear Wall Only Beyond 240 ft Tall Buildings Structural Design Council, April 2007
- Our Lady of the Angels Cathedral: A Tale of a Base Isolated Structure, Tall Buildings Structural Design Council, May 2001
- Advances in Passive Energy Dissipation & Practical Applications to Protect The Intellectual Heritage of Essential and Historical Buildings – American Society of Civil Engineers, March 2001
- Symposium on Passive Energy Dissipation Systems, Los Angeles County
Selected Teaching
- USC School of Architecture: Board of Councilors & Guest Lecturer
- USC School of Architecture 2005/2006 Topic Studio: "Structural Concepts & Glass Structures"
- Sci-Arc Courses: Building Design and Structural Concepts, 1982 to 2000
- USC School of Architecture: Building Design and Structural Concepts Fall, 1995
- USC Short Course in Historic Preservation Lecturer: Structure and Performance, July 1995 & 1996
- University of California, Berkeley: Lecture, Tall Building Systems - Maturity
- Cal Tech Lecture: Overview of Engineering Concepts and Analysis for High-Rise Buildings
Selected Awards
- 2016 Structural Engineers Association Honorary Member Award
- 2013 SEAOSC Fellow
- 2011 SEAOSC Barnes Award- 2008 LATBSDC article by Nabih Youssef
- 2010 AISC Designer Special Achievement Award
- 2010 ASCE Life Membership
- 2009  Entrepreneur of the Year-Ernst And Young Semi-Finalist 
- 2008 AIA – Los Angeles Chapter – Presidential Award for Professional Achievement
- 2008 AIA Los Angeles Presidential Award Honoree 
- 2000 USC Architectural Guild Award for Outstanding Achievement 



Selected Professional Activities
- State Building Standards Commission: Chair of the Seismic Safety Committee

- State of California, DGS, Seismic Program, Peer Review Board
- University of California Seismic Advisory Board
- Vision 2000 Chair developing performance-based methodology
- National Science Foundation: Seismic Research Review
- Building Seismic Safety Council, Washington, D.C., "NEHRP" Special Programs
- US Congress OTA, "Advisory Panel Federal Efforts to Reduce EQ Damage"
- ASCE – SEI National Committee Design of Steel Structures
- The Structural Design of Tall & Special Buildings (Wiley); Associate Editor
Back to Leadership